We are a small, friendly team of two!
We set up Tantric Tools in 2017 when we found it impossible to source high quality, ethically sourced yoni wands and yoni eggs in the UK. Anything we wanted to buy had to be imported from the US or Australia, it took ages to arrive and incurred customs taxes. We were also disappointed to find that we could not source any decent G spot wands on the market, so we decided to supply these items to women in the UK and Europe ourselves!!
Our passion is pelvic health and sexual wellness. We both work in the field of sexuality, helping men and women connect to their sexuality, lift the shame from their experience of their sexual anatomy and their expression of sexuality. We believe that sexuality is a potent force that has been repressed, denied and deformed over millennia. Our mission is to lift the shame around sexuality and our sexual anatomy.
We sell these tools because we know that they have been transformational for us and for our clients. Although most of our products are aimed at people with vaginas, people without vaginas also benefit from using our products. We hope that these tools bring healing and transformation to your sexuality, your pelvic health and your life.
We both work in other areas so we do not have an office that is manned full time, however we always reply personally to emails that are sent to us and love to talk about our products, courses and anything connected to sexuality and sexual anatomy, so please get in touch.
Kate
www.sacredyonicornwall.com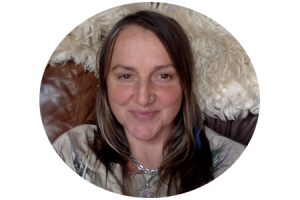 I am a certified Tantric Educator specialising in female sexuality and pelvic health. I have worked with Yoni Eggs and Yoni wands in my own practice since 2016 and have found the journey absolutely transformational. These tools are PART of the journey that can help us to open the gateways to allow sexual energy to flow freely through our lives.
Tantric Journey School of Healing and Awakening – Certified Tantric Journey Educator®
Wheel of Consent- Professional Training
The Arvigo Techniques of Maya Abdominal Therapy® – Certified Practitioner Training – Anterior Applications
Holistic Pelvic Care™ – Practitioner Training with Tami Kent
Integrative Breathwork Practitioner- Professional  Training
Lisa
www.womensholisticcare.co.uk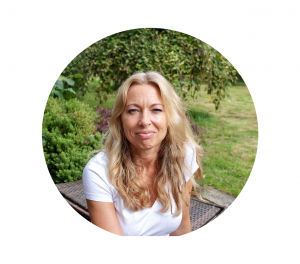 I am also a certified Tantric Educator but currently work more supporting men than women. Using sacred healing tools and connecting to my yoni has transformed my life in so many ways. It is a life long journey and I feel very privileged and honoured to be able to share my experiences with other women.
 NLP Master Practitioner
Hypnotherapist
 Tantric Journey School of Healing and Awakening – Certified Tantric Journey Educator®
Wheel of Consent – Professional Training
Teaching the Wheel in Groups – Professional Training
Somatic Consent Empowerment Practitioner – Professional Training
Somatic Consentlab Facilitator – Professional Training
Clarity Breathwork Practitioner – Professional Training
Holistic Pelvic Care™ – Practitioner Training with Tami Kent 
TRE – Certified Provider