NEW! Yoni Egg Workshop - just £25 when you buy one of our yoni eggs
Welcome to Tantric Tools
We are a UK-based company dedicated to bringing you high quality yoni wands, yoni eggs and G spot wands that can help heal your body, mind, soul and your world through the exploration of your internal universe.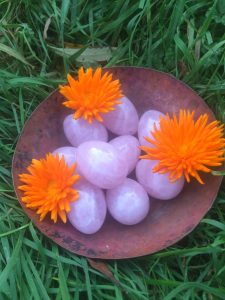 All of our crystal Yoni Eggs & Yoni Wands are made from high quality GIA certified, ethically sourced crystals and come with comprehensive instructions for use.
Our

YONI EGG WORKSHOP

has been specially designed to help customers get the most out of their yoni egg – we offer this course at the discounted price of £25 (normally £80) when you purchase a yoni egg from us.